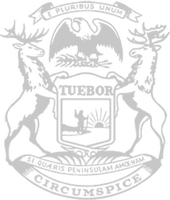 Rep. Rigas reacts to governor's State of the State Address
State Rep. Angela Rigas tonight said Gov. Whitmer purposely misled people in her annual State of the State address, especially on the important issues of gun rights, lost learning during the pandemic and economic development.
Whitmer implied that so-called red flag laws, restricted storage of weapons and universal background checks would reduce gun violence, but Rigas said the proposals will only strip away due process protections and decrease people's access to their firearms during threats against their lives.
"The governor and other Democrats who are pushing radical anti-gun laws need to dig deeper and stop trying to erode our sacred Second Amendment rights," said Rigas, R-Caledonia. "The fact of the matter is that criminals don't follow laws, and these misguided and tired proposals will only hurt legal gun owners and their ability to effectively defend themselves."
Gov. Whitmer also wants to spend hundreds of millions of dollars on a tutoring program to help Michigan students recover from pandemic learning loss. Although Rigas will consider any proposal to help students with learning loss, she said Whitmer failed to take responsibility for the lengthy school closures she initiated that led to the immense problem.
"The governor was being blatantly dishonest with the people of Michigan when she refused to take ownership of the widespread learning loss experienced by so many students," Rigas said. "This was her moment to accept responsibility and work to make things right, but she missed an important opportunity."
The governor also announced a proposal to permanently fund a controversial economic development tool that allocates taxpayer dollars to companies that promise to create jobs in Michigan.
"The SOAR fund is bad public policy that picks winners and losers, but the governor is in no position to discuss economic development when she spent two years laying waste to our state economy during the pandemic," Rigas said. "The governor's arbitrary edicts and misguided protocols during the pandemic devastated Michigan families and our job providers. There was no contrition from the governor when there needed to be.
"The governor was clearly off her game tonight," Rigas said. "Maybe she could have used some more rehearsing."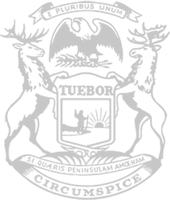 © 2009 - 2023 Michigan House Republicans. All Rights Reserved.
This site is protected by reCAPTCHA and the Google Privacy Policy and Terms of Service apply.