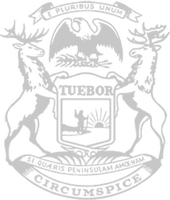 Rep. Harris backs plan to preserve access to MSP background checks
The Michigan House of Representatives on Thursday approved legislation co-sponsored by state Rep. Mike Harris that would preserve the Michigan State Police background check program.
Employers and volunteer-based organizations throughout Michigan rely on the service to vet individuals who work closely with children, seniors, and other vulnerable adults.
Harris, a former local police officer, said a change in federal law requires Michigan to update its state laws regarding background checks. If it doesn't comply by June, the Michigan State Police will lose access to the federal databases it needs to perform the service.
"The Michigan State Police conducts criminal background checks to help protect the most vulnerable Michiganders of all ages, but the system needs updating for our state to continue facilitating this resource," Harris said. "Our common-sense plan will bring Michigan's background check system current with federal law so we can keep providing this important public service and preserve public safety."
House Bill 4045 performs the necessary updates, including the establishment of a new "rap back program" that provides ongoing updates on employees or volunteers. This protects the public if an individual is charged with a dangerous offense after they are hired and eliminates the need to perform repeated background checks on individuals who have ongoing contact with vulnerable people.
The bill passed the House with overwhelming bipartisan support. It now advances to the Senate for further consideration.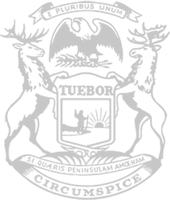 © 2009 - 2023 Michigan House Republicans. All Rights Reserved.
This site is protected by reCAPTCHA and the Google Privacy Policy and Terms of Service apply.