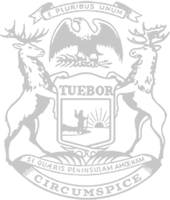 Rep. Alexander agriculture videos win national award
Legislator praises House staffer for quality work
The Academy of Interactive and Visual Arts this week awarded a Communicator Award for state Rep. Julie Alexander's "Grown in Michigan with Julie Alexander" (GIMJA) video series.
For Alexander's informative videos highlighting agriculture in the state, the Michigan House Republicans were honored with an Award of Distinction in the Campaign or Series — Web Series category.
"Whether raising crops and livestock to put food on our tables, manufacturing biofuel for our cars, or cultivating flowers and other plants for our homes and gardens, our state reaps benefits from local agriculture," said Alexander, R-Hanover. "As I visit farms and other businesses around the state, I learn so much about products grown in Michigan, and I am grateful for the opportunity to share my visits with people who watch online."
Alexander especially credited the award to Bill Mitch, who serves as new media manager for House Republicans. Mitch, who lives in the Jackson area, records and edits the GIMJA series, and Alexander presented him with a state tribute to recognize his work and the well-deserved award.
"In the field and in the editing bay, Bill Mitch produces professional, engaging videos to inform people about the work of our agricultural community," Alexander said. "We are blessed to have Bill's talents serving our state, and this award is a well-deserved recognition of the quality of his work."
The representative started GIMJA in 2019, when she began her tenure as chair of the House Agriculture Committee. For the videos, Alexander visits farms, production facilities, and stores to hear from agricultural professionals about their work. Each of the 15 videos released to date covers a different aspect of Michigan agriculture. Subjects of recent episodes include maple syrup, lettuce, Christmas trees, beet sugar and corn.
The entire series can be viewed online here.
###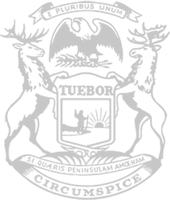 © 2009 - 2023 Michigan House Republicans. All Rights Reserved.
This site is protected by reCAPTCHA and the Google Privacy Policy and Terms of Service apply.